Crazy Monkey
Defense
Crazy Monkey Defense is disrupting the modern martial art industry through challenging the status quo. Simply we are the counter culture movement to a modern martial art world which finds itself exclusively focused on hyper-competitiveness or reality based self-defence paranoia.
Join Today
What skills
Will you improve?
Created by Coach Rodney King, the World Famous Crazy Monkey Defense focuses on you and your game. Once you start with CMD , you won't stop. Nothing comes close.
discipline
stress relief
reaction
endurance
confidence
strength
fitness


Experienced Coaches

All our coaches have Black Belts in their respective disciplines.

Family Environment

At Crazy Monkey Centurion, we're a family and families look out for each other.

Reasonable Prices

Our pricing structure allows people from all walks of life to enjoy becoming a better martial artist.
Effective Workouts

Our workouts are fast, fun and totally effective. So come prepared to become a better you!

Individual Approach

We're a boutique studio with emphasis on personal attention. We'll look after you. Guaranteed!

'No Meathead' Policy

Enjoy modern martial arts designed for everyday people without the meatheads.
4 Classes On us
Try Us FREE For 2 Weeks
Our classes
Plans To Suit Everyone
Kids Classes
2 Classes Per Week
Individual Attention
Group Lessons and Sparring
One-on-One Trainer
Max 4 Students Per Class
Stand-Up Classes
2 Classes Per Week
Individual Attention
Group Lessons and Sparring
One-on-One Trainer
Max 4 Students Per Class
Brazilian Jiu-Jitsu Classes
2 Classes Per Week
Individual Attention
Group Lessons and Sparring
One-on-One Trainer
Max 4 Students Per Class
Brazilian Jiu-Jitsu Classes
3 Classes Per Week
Individual Attention
Group Lessons and Rolling
One-on-One Trainer
1 Student Per Class
Schedule
Available Classes
Monday:
06:00 - 20:00
Tuesday:
06:00 - 20:00
Wednesday:
06:00 - 20:00
Thursday:
06:00 - 20:00
Friday:
06:00 - 17:00

Monday:
19:00 - 19:45
Tuesday:
18:00 - 18:45
Wednesday:
19:00 - 19:45
Thursday:
18:00 - 18:45
Our Staff
Meet our coaches
With a combination of over 30 year's worth of experience and black belts in multiple disciplines, you know that you're in safe hands.
Jacques Wagner
Owner | Head Coach
Brian Marais
Assistant Coach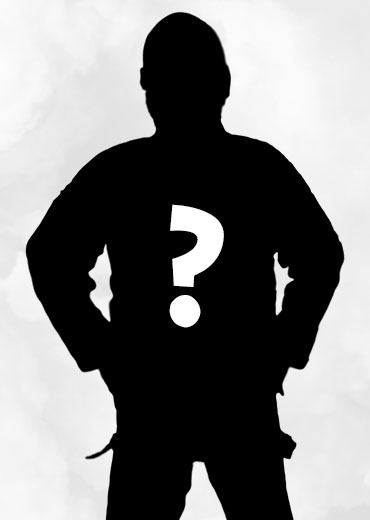 Trainer X
Assistant Coach
Testimonials
What our students say
I joined the Crazy Monkey Centurion family towards the end of 2017 and can honestly say I have never felt more welcome, more encouraged, more inspired or more challenged than I have here. The time and effort taken by both Jacques and Brian in with their coaching makes all the difference to the learning experience. Jacques has not only helped with my jits game, but also taken the time to help my mental focus, so much so that I have not had a panic attack in over a year. I would highly recommend joining the Crazy Monkey family, a more genuine group of people you will never meet.
I joined Crazy Monkey Centurion in 2015 to start Brazilian Jiu-jitsu and stand-up because my fiancé kicked my ass. She said, "Jacques is the guy that will teach the secret ways of BJJ and boxing. Now go little bird, learn and train so that I can kick you ass as an equal". Jacques has decades of experience and is able pass on his knowledge gained from that experience in a clear and understandable format. The smarter, not harder, approach to martial arts has helped me develop my skills beyond my expectations. His coaching focuses on fundamentals that you can fall back on when challenged and use to improve your own game. From beginner to advanced, good time and bad, there is always knowledge and insight to be gained when training and growing at Crazy Monkey Centurion.
I have been with Crazy Monkey for 5 years. Through this time I got to know myself, my strengths and weaknesses and how to deal with failure as well as success. It is one of the most rewarding and humbling experiences of my life and I have met the most incredible people from all walks of life. Here you don't just learn how to defend yourself, you learn life lessons, become part of a strong family and community. I thank Jacques Wagner and Brian Marais for being excellent coaches and role models.
My husband and I started Jiu Jitsu classes about a year ago. We have never participated in the sport before and starting this in our late 40's, we approached the journey with mixed feelings and some apprehension (at least from my side as an older woman). Jiu Jitsu challenges you in many different ways. You are taught the technical and physically aspects which are very helpful to keep fit and for improved skills in self-preservation but also teaches you mental strength and agility. Jiu Jitsu forces your mind off the day to day stresses and pressure and focuses you into the moment. Coach Jacques Wagner at Crazy Money Centurion has been excellent in helping us enter this sport. Jacques teaches us the details of each movement in a relaxed and fun way and how to apply these moves during the actual training. He provides an environment which is friendly, kind, supportive and respectful of age, gender and experience. Whilst I am rolling and sweating with fellow students during each class I forget my worries and assume a childlike approach in learning this martial art. I am surrounded by great students with different Jits qualifications from white to black belts and I am always challenged to improve my technical aspects of the sport. Also, love how many women are training there as well as how helpful everyone is when learning something new. I would recommend Coach Jacques Wagner at Crazy Monkey Centurion to anyone who is looking to gain fitness benefits, stress relief, mental agility and self-preservation in a non-threatening and supportive environment. Jacques always displays infinite patience and will happily spend the time with me and any student until the technique is perfectly executed. I am truly enjoying this new journey of Jits at a great dojo.
Was there last night to check it out. Lekker training and a good atmosphere. Thank you. We loved it. Thumbs up and two new members.
Awesome session today. Learned so much and what an amazing team to train with
Best decision ever to join this place! Love the atmosphere and the group I am with! Thanks Coach Brian!
best best best hands down
Always love arriving and learning more than just Jits. You learning life coping mechanisms...
As always best classes that I go to awesome people and what an experience learn to defend yourself and then some.